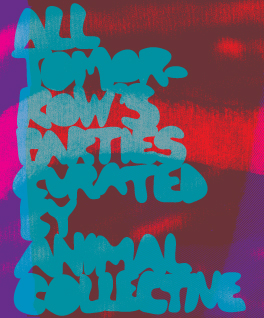 De todos los festivales a los que sueño ir en mi vida, siempre pensado que el más importante para mi es el ATP "All Tomorrow`s Parties Music Festival"; Para los no lo conocen este festival se realiza desde el 99, y nació con la idea de presentar las nuevas tendencias en post-rock, avant garde, underground hip-hop y electrónica experimental. Se realizan por tradición en el campo de verano Butlin en Minehead o en Camber Sands en East Susex, también tienen versiones en New York y en Brisbane, como organización y productora participa en el Pichtfork Music Festival y el Primavera Sound Festival.
Generalmente la curaduría de las bandas que aquí se presentan, es realizada por músicos o artistas como Belle & Sebastian, Nick Cave & the Bad Seeds, The Flaming lips, Mogwai, Autechre, Portishead, Pavement, Matt Groening y Sonic Youth son tan solo un corta lista de los curadores de este año.
Para el 2011 habrá 3 grandes fechas del 13 al 15 mayo, esta jornada la curaduría fue realizada por Animal Collective, 2-4 de diciembre jornada con curaduría Jeff Magnung de cabeza de la legendaria Neutral Milk Hotel y del 9- al 11 para la jornada "A Nightmare Before Christmas" será curado por Battles, Caribou y Les Savy Fav.
Promocionando las fechas del festival en Mayo, Animal Collective se ha dado a la tarea de ofrecernos un mixtape de 2 horas con todos y cada uno de los artistas que se presentarán y no queda duda, que será el mejor festival de todos, lleno de nuevas tendencias que definen el camino de la música y que invitan a cada uno de sus asistentes a ir más allá y no dejarse llevar por poderosas olas de las masas.
Tracklist:

00:00 OV (extract) - Orthrelm
01:38 Fireworks - Animal Collective
08:21 Norway - Beach House
12:23 Credit - Ariel Pink's Haunted Graffiti
15:45 House Jam (XXXChange remix) - Gang Gang Dance
20:12 Heavy Water/I'd Rather Be Sleeping - Grouper
23:00 Cheaters - Teengirl Fantasy
29:07 Shina Blockas - Big Boi feat. Gucci Mane
32:43 Freeway - Kurt Vile
35:15 Up On The Sun - Meat Puppets
39:14 Vacuum Boogie - Floating Points
45:17 High Road - Deradoorian
50:52 Goumou - Khaira Arby
56:06 Oh Paris! - Dent May & His Magnificent Ukulele
58:46 Gentleman's Lament - Thinking Fellers Union Local 282
61:31 Night Cream - Black Dice
67:01 Discover Your Colors - Ear Pwr
70:13 I've Got Drugs (Out Of The Mist) - The Frogs
72:31 Trashy Boys - Tickley Feather
77:17 Good Time - Yi Yi Thant & Aung Heina
81:40 Rookoobay - The Brothers Unconnected
85:13 Grim Reaper Blues (live in Big Sur) - The Entrance Band
92:26 Mawak Lakhaal - Group Doueh
95:55 Raghupati - Prince Rama
101:07 How You Satisfy Me - Spectrum
105:16 Catch Attack - Drawlings
109:14 Al Anon - Eric Copeland
113:10 Melankolia (edit) - Vladislav Delay
122:01 Four Violins (extract) - Tony Conrad
127:34 Wended V - Mick Barr
135:45 Fuck Mixing, Let's Dance - Zomby